7 Days in May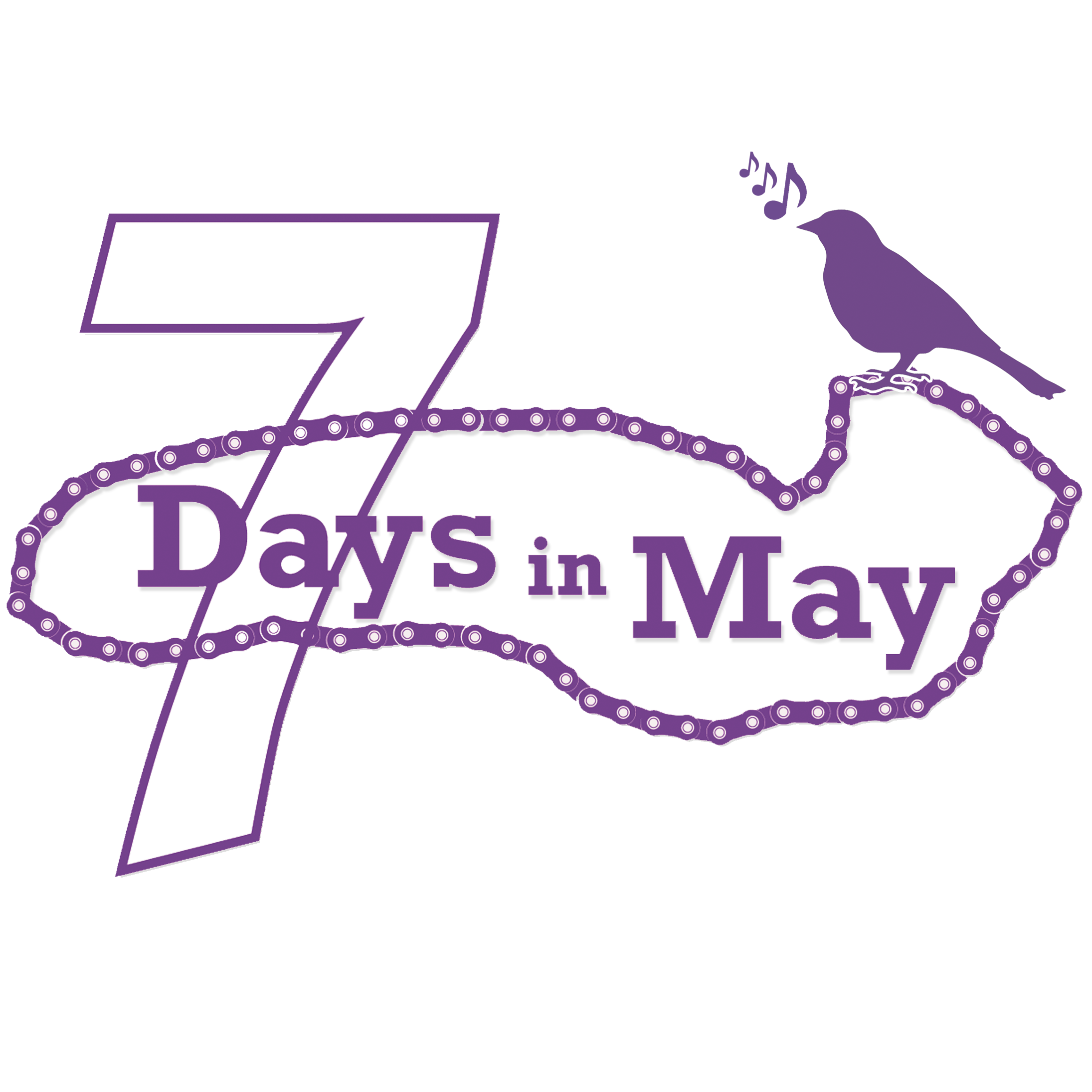 Congratulations to all 7 Day riders and supporters for the efforts and hard work that was invested in making this year's event a success. Currently, the 2018 7 Days in May cycling event is closed until 2019 and will not be accepting any more donations.
However, if you are still looking to support PCCF please Click Here
7 Days In May is a cycling event and fundraiser that was founded in 2012 to increase awareness about pancreatic cancer and to raise funds to help find a cure for this deadly affliction. The statistics are staggering: 93% of those diagnosed will die within 5 years. 75% of patients will die within the first year following diagnosis. Pancreatic cancer is the fourth leading cause of cancer related death in Canada and, sadly, it is on track to move to the second leading cause in the next few years. Survival rates have not improved in the last 40 years - it's time to change those statistics.
7 Days In May was founded by the Townley family in memory of Lorraine Townley to continue her legacy by raising the awareness and funds necessary to cure pancreatic cancer. Through the PancOne initiative of Pancreatic Cancer Canada, all proceeds will be directed towards clinical trials and other direct studies, focused on early detection and a cure as well as providing support and education for those impacted by the disease.
To date, 7 Days In May has raised over $350,000.00 and has reached out out to hundreds of thousands of people worldwide to deliver their message of hope and determination to cure pancreatic cancer.
The ride has a variety of options including a single day ride, a weekend ride, and a seven day ride around Lake Ontario. The Townley Family's hope is to take this event to a national level and to get people active for a full seven days in May each year supporting those cycling around the Lake Ontario and to improve their own strength and fitness which is one of the best preventers of pancreatic cancer.
7 Days In May 2018 will take place from May 26th through June 1st. For more information go to: www.7daysinmay.com.
Participant List
1 - Gord Townley ($11,996.00)
2 - John Barry ($7,410.00)
3 - David Green ($6,486.11)
4 - Marianne Musi ($5,400.00)
5 - Kris Henrikson ($5,395.00)
6 - Erin Townley ($4,835.00)
7 - Janice Townley ($4,375.00)
8 - Marita Boyce ($4,330.00)
9 - Gavin Winter ($4,205.00)
10 - Jeff Baer ($3,575.00)
11 - Sean Morrison ($3,201.08)
12 - George Kiriakidis ($3,150.00)
13 - Michel Trottier ($3,080.00)
14 - Jim LaPier ($2,750.00)
15 - Peter Makula ($2,460.00)
16 - Vicki Trottier ($2,325.00)
17 - Chris Townley ($2,275.00)
18 - Andrew Andy So ($2,250.00)
19 - Steve Rilett ($2,095.00)
20 - John Beckberger ($2,050.00)
21 - Martin Macdonald ($1,910.00)
22 - Martin Sowden ($1,900.00)
23 - William Michael ($1,830.00)
24 - Jon Trottier ($1,765.00)
25 - Leslie Buckman ($1,725.00)
26 - Marcel Bissonnette ($1,700.00)
27 - Patti Warr ($1,655.00)
28 - Jack McKittrick ($1,600.00)
29 - Jay Kleinschmidt ($1,550.00)
30 - Jeff Vervaeke ($1,525.00)
31 - Linda Ferguson ($1,425.00)
32 - Paul Brown ($1,325.00)
33 - Dejan Bozin ($1,250.00)
34 - Sharon Chadwick ($1,200.00)
35 - Jeff Townley ($1,050.00)
36 - Richard Guy ($1,030.00)
37 - Joyce Beaudoin ($915.00)
38 - Michael Chong ($900.00)
39 - fred roberts ($850.00)
40 - Brooke Martin ($830.00)
41 - MIchael Gibbons ($775.00)
42 - Patricia Pedersen ($760.00)
43 - Randall Akins ($750.00)
44 - Beth Hamilton ($750.00)
45 - Alex Burgoyne ($725.00)
46 - Cecilia Gibbons ($675.00)
47 - John Murray ($550.00)
48 - peter cashion ($500.00)
49 - Cavan Laferriere ($495.00)
50 - Noel Mulliner ($450.00)
51 - Danielle Alderman ($400.00)
52 - Leah Carroll ($375.00)
53 - Scott Boniface ($300.00)
54 - Stephen Yates ($250.00)
55 - David Johnston ($250.00)
56 - Jennifer Brewer ($200.00)
57 - Laurence Hanly ($200.00)
58 - Drew Bochel ($180.00)
59 - Eric Kunstadt ($150.00)
60 - Shawn Moniz ($125.00)
61 - Khavita Harrycharran ($125.00)
62 - Paul Walsh ($125.00)
63 - Tim Kingston ($125.00)
64 - Deborah McPhadden ($0.00)
65 - Ian Reece ($0.00)

Donate:
Find a Participant or Team:
Top Donors
Pedal-to-da-metal
Richard Radke
UNIFOR Local 848
Shell Company
Scotia Bank